Well-Known Member
2018 Award Winner
So figured I'd throw this thread up before game 1 tomorrow. Excited to have basketball back, excited to have the Jazz back. Excited we get back to games that actually matter. So here's the message before game 1. Be supportive. And even go leave a message of support on social media posts by the Jazz and players, ahead of, or on whatever they post after the game tomorrow. Letting the vocal idiots flood the comments is not what we should do, we should vocally show our support for the guys we love to watch who are also great people. It's been reported both the Pelicans and Jazz will likely kneel in unison tomorrow night for the first game of the NBA return. I hope everyone will understand that message has absolutely nothing to do with the Anthem or Flag, but about racial justice, equality, and peaceful protest to bring attention to that message and cause. And as fans we need to be vocally supportive of the platform and free speech our players have to use that platform. Doesn't mean every detail must be agreed on but simply that we support our guys in standing up for things they feel strongly about.
Here is Donovan's media availability today, Don feels strongly about this and its a great well meaning message. Lets listen to it.

Here are several great articles on the subject from today as well:
Want to subscribe to the Weekly Run newsletter? <a href="https://www.sltrib.com/newsletters/" target=_blank>Click here</a>.
www.sltrib.com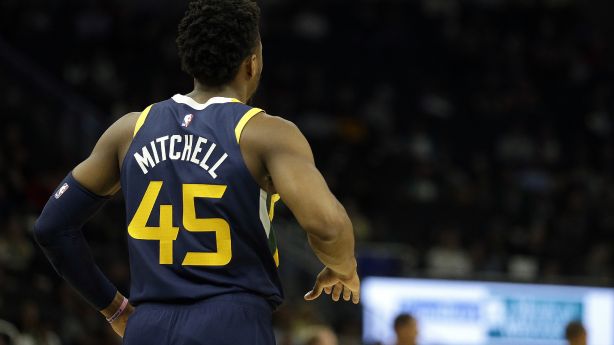 Mitchell is young, marketable and accommodating. He moves from one opportunity to the next with his bright smile on his face. The hiatus forced him to finally slow down.
www.ksl.com
The Utah Jazz recognize the historical significance of their meeting with the New Orleans Pelicans in the NBA's first game back.
kslsports.com
GO JAZZ!!!