Well-Known Member
Contributor
2020-21 Award Winner
I know a few people have had this issue as they have mentioned. I am not certain if it is in the code of the forum or what, but I do not have this issue on any other forum. It is a problem on PC and on my phone.
Samsung Note 20
Google Chrome - mobile and desktop (also happens with MS Edge and other browsers, even my TOR browser)
Here is what I see, a few examples. From the Rudy Gobert is a Beast thread.
https://jazzfanz.com/threads/rudy-the-beast.160085/page-7#post-2115167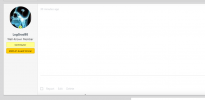 This is from my own post. I posted a tweet and when I go back, it shows blank, but if I quote it: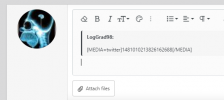 And then if I post the quote:

Here is an example with a youtube video: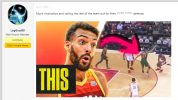 Note,. no "play" button. It shoes up as a picture. But if I quote it again:

Now the play button is there and I can play the video, until I navigate away.
Anyway this has been going on for some time. I have seen numerous comments from others with the same or similar issues. Can we look into this?
@Jason
@colton
Thanks!