The War on Drugs may be why homelessness is exploding.
Methamphetamine of the 1990's and early 2000's was ephedrine based. Ephedrine is an extract from the Ephedra plant. To stop the meth epidemic, law enforcement in the US and Mexico clamped down on all sources of ephedrine.
It turns out there is more than one way to make meth. The other way uses phenyl-2-propanone (P2P). It is much harder to stop P2P because it is made with easily obtained and inexpensive chemicals. The problem is that it destroys your brain. The psychosis, schizophrenia, mental illness, and brain damage that was caused by meth or crack cocaine use over years, happens in weeks with P2P meth.
P2P meth started to become common in 2009. By 2012 it was 96% of all meth being seized. P2P meth is by far the most common drug in the homeless tent cities. The Atlantic has a long article, super crazy-long article, about P2P meth that I'll link below but here are some quotes:
P2P meth seems to create a higher order of cerebral catastrophe. "I don't know that I would even call it meth anymore," Ken Vick, the director of a drug-treatment center in Kansas City, Missouri, told me. Schizophrenia and bipolar disorder are afflictions that begin in the young. Now people in their 30s and 40s with no prior history of mental illness seemed to be going mad.
"The degree of mental-health disturbance; the wave of psychosis; the profound, profound disorganization [is something] I've never seen before," Rachel Solotaroff, the CEO of Central City Concern, the social-service nonprofit that ran the station, told me. Solotaroff was among the first people I spoke with. She sounded overwhelmed. "If they're not raging and agitated, they can be completely noncommunicative. Treating addiction [relies] on your ability to have a connection with someone. But I've never experienced something like this—where there's no way in to that person."
"it seemed that people were losing their minds faster," a Los Angeles Police Department beat officer named Deon Joseph told me. Joseph had worked Skid Row for 22 years. "They'd be okay when they were just using crack," Joseph said. "Then in 2014, with meth, all of a sudden they became mentally ill. They deteriorated into mental illness faster than I ever saw with crack cocaine."
people were coming to her treatment center stripped of human energy, even after several months spent detoxing from the drug in jail. "Normal recreational activities where guys talk trash and have fun—there's none of that. It's like their brain cannot fire."
Thanks 'War on Drugs'!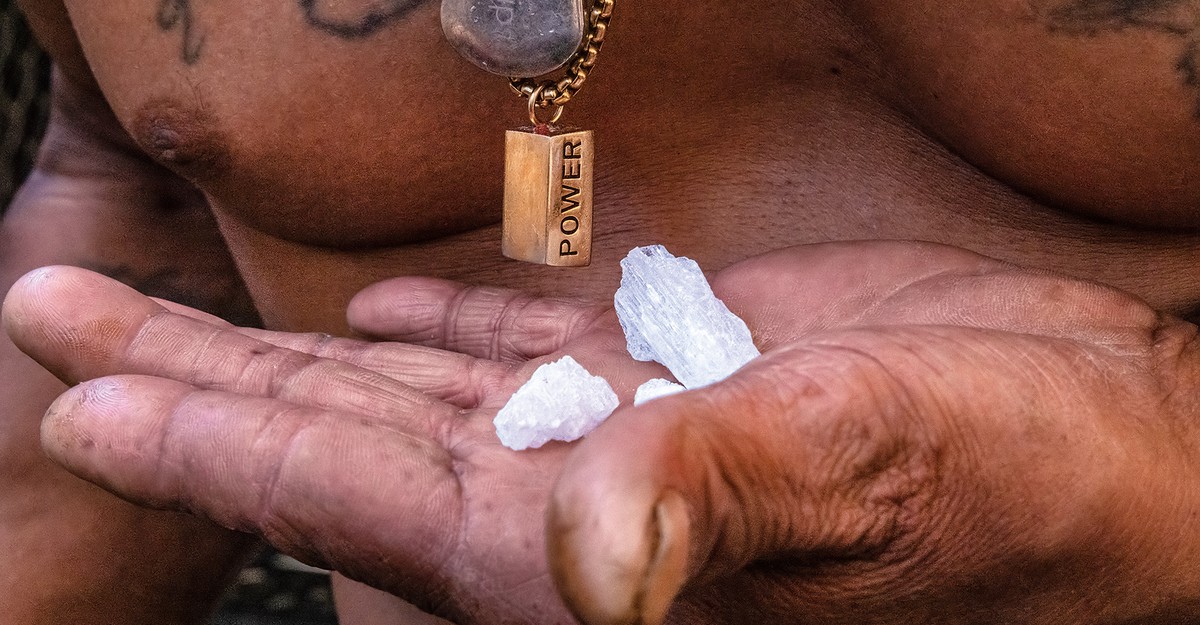 Different chemically than it was a decade ago, the drug is creating a wave of severe mental illness and worsening America's homelessness problem.

www.theatlantic.com