This was a good read. I guess the extractions here will be seen as alarmist by some, reasonable to others. Reasonable as in a good working model, providing a context that illuminates. I want things that let me see the big picture. To me, that lends clarity to the present moment, the broader the historical context, any context that illuminates trends, etc. Sometimes, it can alarm, but sometimes reality does that.
"Podhorzer isn't predicting another civil war, exactly. But he's warning that the pressure on the country's fundamental cohesion is likely to continue ratcheting up in the 2020s. Like other analysts who study democracy, he views the Trump faction that now dominates the Republican Party—what he terms the "MAGA movement"—as the U.S. equivalent to the authoritarian parties in places such as Hungary and Venezuela. It is a multipronged, fundamentally antidemocratic movement that has built a solidifying base of institutional support through conservative media networks, evangelical churches, wealthy Republican donors, GOP elected officials, paramilitary white-nationalist groups, and a mass public following. And it is determined to impose its policy and social vision on the entire country—with or without majority support. "The structural attacks on our institutions that paved the way for Trump's candidacy will continue to progress," Podhorzer argues, "with or without him at the helm."
It seems unlikely that the Trump-era Republicans installing the policy priorities of their preponderantly white and Christian coalition across the red states will be satisfied just setting the rules in the places now under their control. Podhorzer, like Mason and Grumbach, believes that the MAGA movement's long-term goal is to tilt the electoral rules in enough states to make winning Congress or the White House almost impossible for Democrats. Then, with support from the GOP-appointed majority on the Supreme Court, Republicans could impose red-state values and programs nationwide, even if most Americans oppose them. The "MAGA movement is not stopping at the borders of the states it already controls," Podhorzer writes. "It seeks to conquer as much territory as possible by any means possible."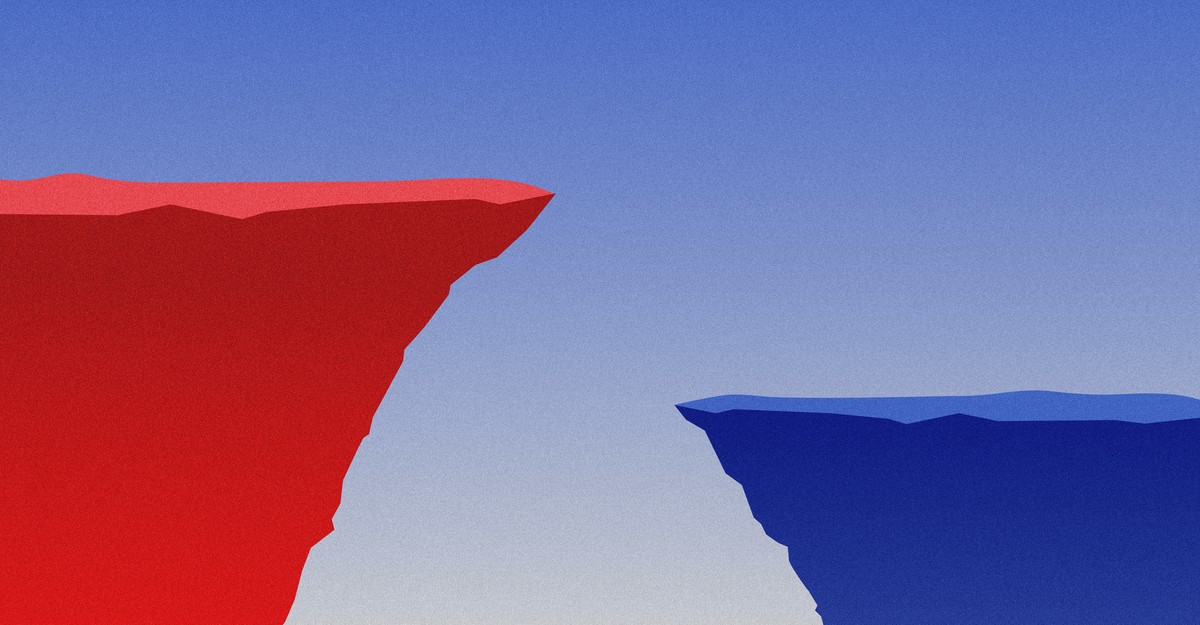 The great "convergence" of the mid-20th century may have been an anomaly.

www.theatlantic.com