Well-Known Member
Staff member
2018 Award Winner
2019 Award Winner
Well, we play Philly next. Or I think. Somehow we're still going to let Simmons go off for 40. Niang revenge game. Needless to say, it may be a while before we see another one of these: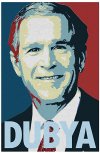 Over the years I tend to have a hedge between how the Jazz are doing and how my life is doing. When the wheels are falling off for the Jazz, the frustration mounts and I enjoy the fact that while the team can't put forth effort, and none of my efforts really have any effect on the W/L column, that I actually have some control with what goes on elsewhere in life, and my efforts can outpace the ******** I'm seeing on the court. On the flip side, when the Jazz are really rolling it's nice to throw any life frustrations out into the abyss of not caring because you can have that positivity of a good run carry things. Finishing out the year alone in first place for the first time in history was great. We'll ignore what came after that (and part of why I enjoyed it so much was my suspicion that we wouldn't have much else to get high on after that).
So to contrast with the ******** efforts we're seeing on the floor, this thread is to post your own wins to help me feel better.