More fake narratives. Isolated incidents that you try to use to make it look bigger and scarier.

You tried to trash the Florida education system, yet you didn't know that it's thriving. You tried to post about a poem that was banned and it didn't get banned. Now you're trying to push a movie narrative. Keep trying because there is nothing there.
I just don't think I'm making this all up out of thin air. BTW, I am not, as you claim "you try to use to make look bigger and scarier". That suggests that I have set out to make something be something that it isn't. I am talking to others, in teaching, past and present, about these issues. I don't believe we are all inhabiting an alternate reality, and all of this a figment of our too fertile imaginations. I am not, as you seem to imply here, sitting at the monitor, saying, "let's see how I can twist education in Florida into exactly what I want it to be, even though I will secretly know that all I'm doing is slinging the ****". There is something there.
And Ron DeSantis has proven himself to be a staunch opponent of the advancement of human knowledge. That's what he is. That's what he represents. It goes far beyond education in Florida.
From book bans to a hostile campus takeover, here's a rundown of DeSantis's conservative plan for Florida education.
www.vox.com
Here's a timeline of the big education decisions made by DeSantis.
www.tampabay.com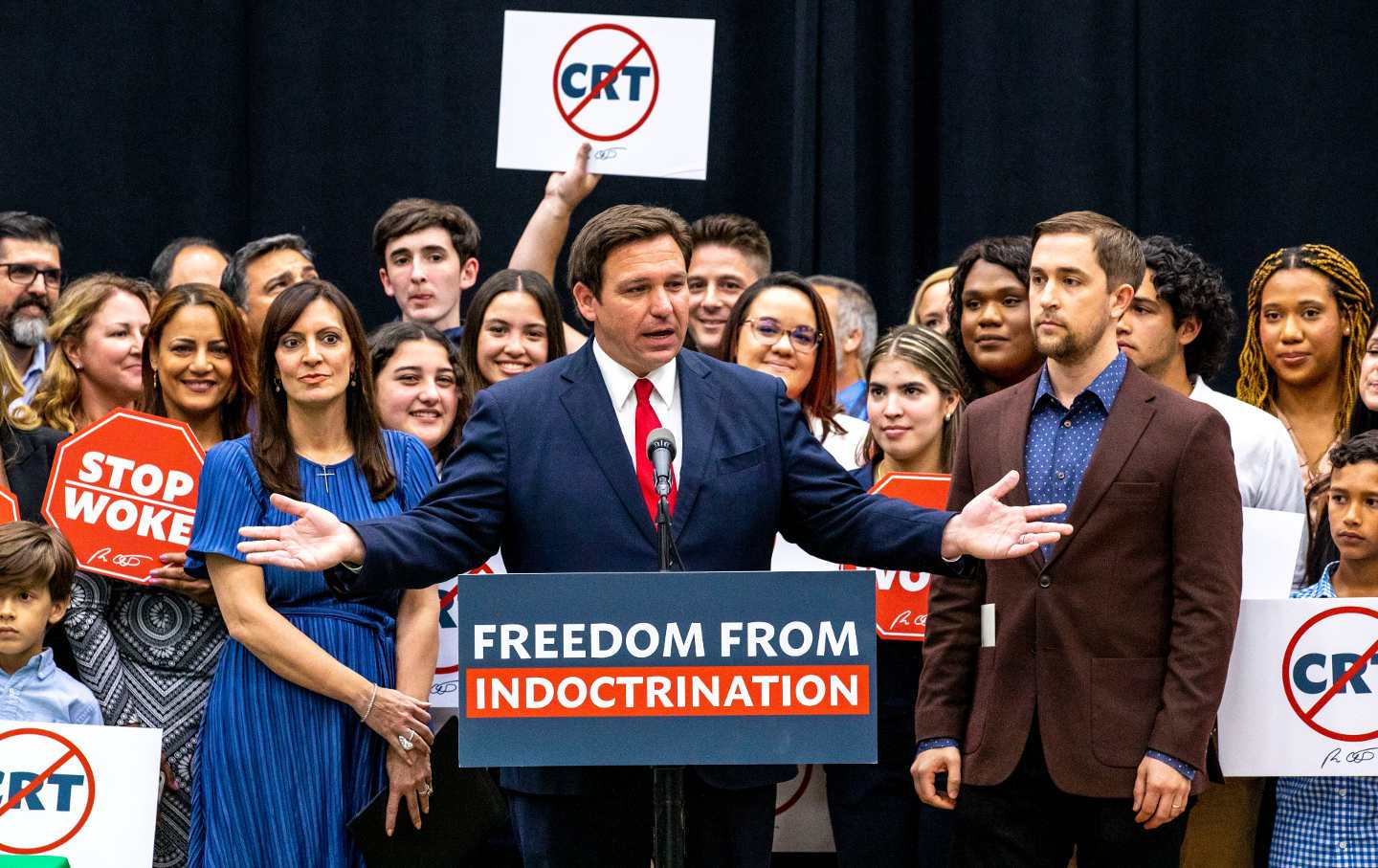 The Florida governor is using children as pawns to test the limits of his power.

www.thenation.com
The Stop Woke Act, Parental Rights in Education law, and new rules about curriculum transparency are changing school practices across the state.
wusfnews.wusf.usf.edu
Last edited: