Well-Known Member
Contributor
2018 Award Winner
Form deep in the recesses of Vivent arena our general emerges. He comes with battle plans, strategies and his heroes. None dared stand in his way as he plundered their secret and devised plans to destroy them. He leads the way to greater glories.
Behind him ride his heroes.
Donovan Mitchell, the one simply known as "Spida", is focused and locked in. He will cement his status as a true hero and warrior. He has come for his rivals legacies.
The Stifle Tower, Gobert, hungers for more souls. Souls take by force at the dizzying heights of the rim. Some have been left so broken they never returned to battle.
And from a distant land across the sea a new hero emerges. Known as the Spanish Samurai, Ricky Rubio has joined this quest for glory.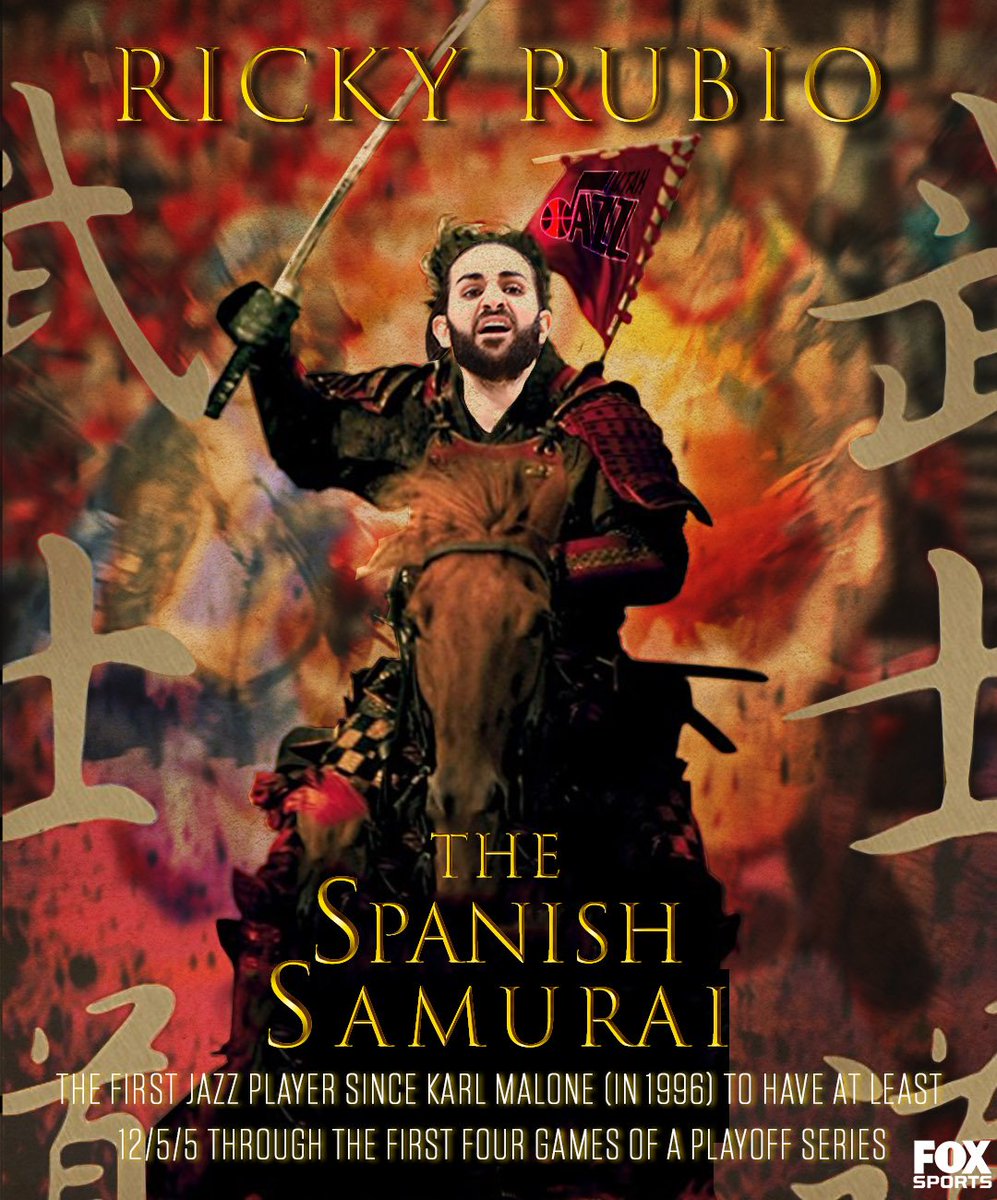 Standings:
1 Golden State Warriors 37-15
2 Denver Nuggets 37-16 (0.5)
3 Oklahoma City Thunder 33-19 (4)
4 Portland Trail Blazers 32-20 (5)
5 Houston Rockets 31-22 (6.5)
6 San Antonio Spurs 32-23 (6.5)
7 Utah Jazz 30-24 (8)
8 LA Clippers 29-25 (9)
9 Sacramento Kings 28-25 (9.5)
10 Los Angeles Lakers 27-26 (10.5)
11 Minnesota Timberwolves 25-27 (12)
12 Dallas Mavericks 24-28 (13)
13 New Orleans Pelicans 23-31 (15)
14 Memphis Grizzlies 21-33 (17)
15 Phoenix Suns 11-44 (27.5)
Last edited by a moderator: